Best Plastic Surgeons In Secunderabad & Hyderabad
Dr. D. Bhavani Prasad
MBBS, MS, M Ch (Plastic Surgery)
Consultant Plastic, Cosmetic, Microvascular & Hand Surgeon
Secunderabad
View Profile
Book Appointment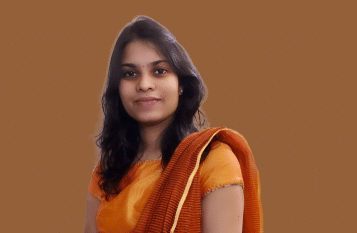 Dr. Keerthana
MBBS, MS, MCh (Plastic Surgery)
Jr. Consultant Plastic, Hand, Reconstructive and Aesthetic Surgeon
Secunderabad
View Profile
Book Appointment
Best Plastic & Cosmetic Surgeons Near Me In Hyderabad
KIMS-SUNSHINE Hospitals in Secunderabad, Hyderabad, is home to the best plastic surgeons in the field in Hyderabad, renowned for their expertise and experience. As a premier destination for cosmetic and reconstructive surgeries, our center offers a comprehensive range of procedures performed by qualified plastic surgeons near you. Whether you seek aesthetic enhancements or require reconstructive solutions, our cosmetic surgeons and plastic surgeons in Hyderabad deliver outstanding results that restore your confidence.
Our skilled surgeons are proficient in various surgical techniques, including reconstructive procedures following cancer surgery, complex craniofacial abnormalities, intricate head surgeries, microsurgeries, and skull base surgeries. Moreover, we specialize in popular cosmetic procedures such as breast reduction, breast augmentation, breast lift, tummy tuck, body lifts, chemical peels, facial fillers, Botox, sclerotherapy, microdermabrasion, and laser treatments for hair removal, wrinkles, pigmentation problems, acne, and scarring.
If you are searching for the best plastic surgeon in Hyderabad or a cosmetic surgeon near you, KIMS-SUNSHINE Hospitals is the ideal destination to fulfill your aesthetic goals and reconstructive needs. Contact us today to schedule a consultation with our expert plastic surgeons and embark on your transformative journey.
Frequently Asked Questions
What is plastic surgery?
Plastic surgery is a specialized field of medicine that involves the restoration, reconstruction, or alteration of the human body. It encompasses both cosmetic procedures aimed at enhancing appearance and reconstructive procedures that correct functional or structural abnormalities.
What types of procedures are performed by plastic surgeons?
Plastic surgeons perform a wide range of procedures, including cosmetic surgeries such as breast augmentation, facelifts, and liposuction, as well as reconstructive surgeries for conditions like cleft palate, burns, and cancer reconstruction.
How can I find the best plastic surgeon in Hyderabad?
To find the best plastic surgeon in Hyderabad, you can conduct online research, read patient reviews, and consider the surgeon's qualifications, experience, and certifications. It's also helpful to schedule a consultation to discuss your specific needs and expectations.
What is the difference between a plastic surgeon and a cosmetic surgeon?
While the terms "plastic surgeon" and "cosmetic surgeon" are often used interchangeably, it's important to note that a plastic surgeon undergoes specialized training and is certified by recognized medical boards. A cosmetic surgeon may not have the same level of training or board certification.
What should I expect during a consultation with a plastic surgeon?
During a consultation, the plastic surgeon will evaluate your specific concerns, discuss your goals and expectations, and explain the available treatment options. They will also provide information about the procedure, potential risks, recovery process, and expected outcomes.
Are plastic surgery procedures safe?
Plastic surgery procedures can be safe when performed by qualified and experienced plastic surgeons in accredited medical facilities. However, like any surgical procedure, there are inherent risks involved. It's important to thoroughly discuss the risks and benefits with your surgeon before making a decision.
How long is the recovery period for plastic surgery?
The recovery period varies depending on the type of plastic surgery procedure performed. Some procedures may require a few days of recovery, while others may involve several weeks. Your surgeon will provide specific post-operative instructions to ensure a smooth recovery.
Can plastic surgery improve my self-confidence?
Plastic surgery can often have a positive impact on self-confidence. By addressing physical concerns or correcting abnormalities, it can enhance your appearance and help you feel more comfortable and confident in your own skin. However, it's important to have realistic expectations and understand that external changes may not solve all internal struggles.