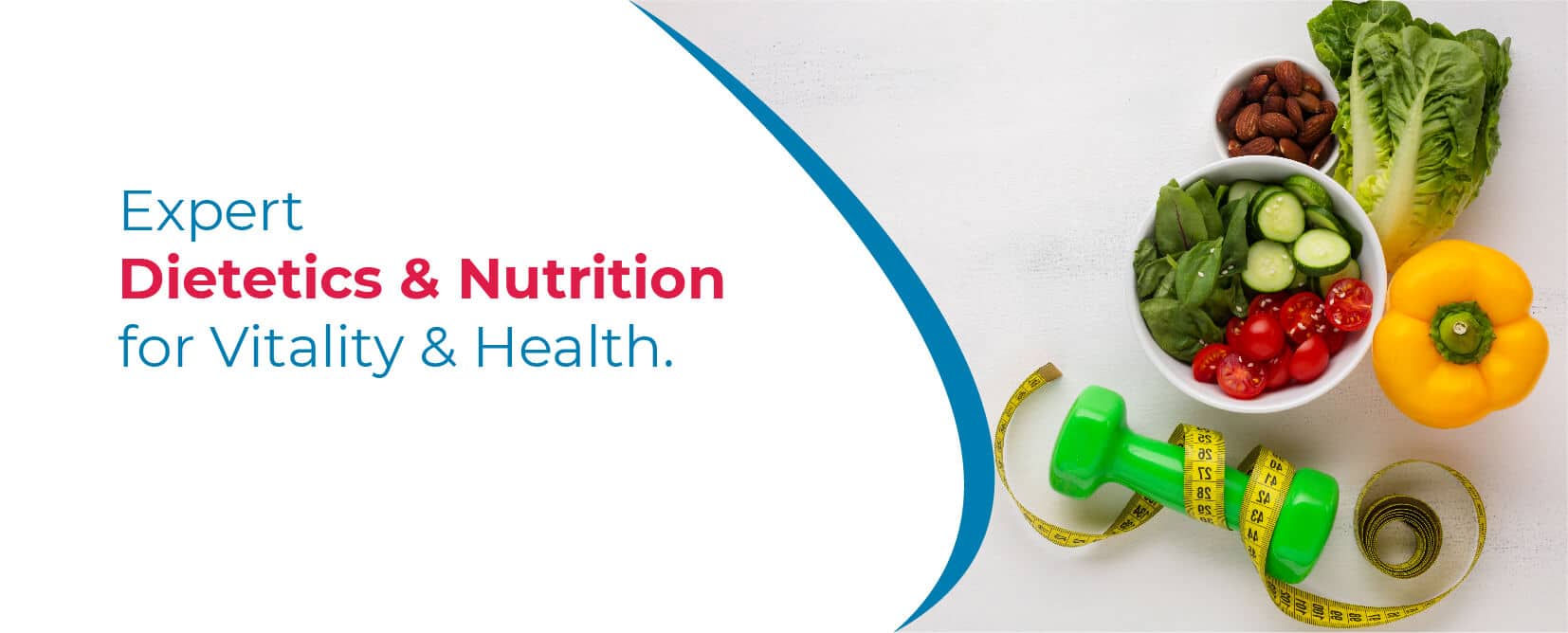 Best Experts in Diet and Nutrition | KIMS-SUNSHINE
In Secunderabad & Hyderabad
Eating healthy, developing habits like physical activity and a healthy sleep routine is good for our health. We are well aware of the importance of healthy eating and physical activity, but what we aren't aware of is the most precise and accurate way of adopting such habits. You may have plenty of questions regarding your diet and lifestyle, but don't worry, our qualified and experienced dieticians will assist you in your health journey.
Nutrition is a vital factor in healthcare. Proper nutrition is essential for improving the health condition of patients who are suffering from a wide range of diseases and disorders. They can improve their health and quality of life through Medical Nutrition Therapy (MNT). Our trained dieticians take care of patients with MNT intervention by counselling both in-patients and out-patients about their eating habits and the importance of lifestyle and behavioral changes, which impact their health and well-being.
Medical Nutrition Therapy
Our dieticians perform complete nutrition assessments and evaluations of individuals to determine nutrition diagnosis. They devise a plan and implement nutrition intervention through nutrition best practice guidelines. They also monitor and evaluate the progress of an individual over follow-up visits and consultations with dieticians.
They devise a plan and implement nutrition intervention through nutrition best practice guidelines.
Our dieticians monitor and evaluate the progress of an individual over follow-up visits and consultation with the dieticians.
Our dieticians consult the patients and provide nutrition guidance and medical nutrition therapy for a broad spectrum of health conditions including:
Cardiovascular Diseases
Dyslipidaemia, CABG/PTCA
Gestational diabetes, type 1 and type 2 diabetes
High blood pressure and high cholesterol
Coronary artery disease, congestive heart failure
General health and well-being – disease prevention
Trauma: burns, minor and major accidents, surgical patients
Gastrointestinal Diseases: fatty liver, irritable bowel syndrome (IBS), Irritable bowel disease (IBD), celiac disease, cirrhosis and other liver related disorders, Crohn's disease, pancreatitis
Immuno-compromise: food allergy, HIV/AIDS
Nutritional Support: oral, enteral, parenteral
Oncology
Kidney disease: acute kidney disease, renal insufficiency, chronic kidney disease, kidney failure, acute kidney injury, transplantation
Women's health – anaemia, pregnancy, osteoporosis
Weight management – eating disorders, obesity, overweight, bariatric surgery
Pulmonary Disease: COPD
Paediatrics: inborn errors of metabolism, failure-to-thrive, infant/child feeding
Procedure
Nutritionists help identify the problems and needs related to nutrition during the interaction, nutrition assessment and evaluation.
Dieticians, after identifying the nutritional gaps and nutritional goals based on set parameters, approach the problems and needs related to nutrition.
A nutritional plan is formulated based on the goals and needs of an individual– and it is approached with measurable, specific and time-bound parameters.
On a designated charting form, plans related to nutrition are recorded by professional nutritionists. All initial nutrition care plans are reviewed and care plan team members complete the care plan. Nutrition professionals and care plan team members maintain the nutrition care plans.
Nutrition care planners, nutritionists and other care plan team members meet each patient and then communicate with them about the problems related to nutrition and the patient's needs and also about their professional approach and goals. After communicating with the patients and their attendants, nutritionists integrate their goals and plans into the comprehensive nutrition care plan. These plans are prepared by interdisciplinary team members.
Nutrition care plans are reviewed and updated if a substantial change in the nutrition-related condition happens. Alterations to the comprehensive care plan are made and signed by the dietician who is in charge – whenever necessary recommendation is done. Dieticians implement any changes made to the overall care plan (order lists, diet changes) in the Dietetics and Nutrition Department. Anything related to the patient's nutrition including the requirements, approaches and goals and monitoring methods – all are documented.
KIMS SUNSHINE Dietetics and Nutrition Department provide all diet and nutrition-related services to patients according to a comprehensive diet care plan, which is following professional quality standards.
Dieticians at KIMS SUNSHINE Hospitals perform nutritional evaluations, recommend therapeutic diets and provide nutrition support with an aim to aid faster recovery of patients and improve their quality of life. Some of the services we offer include:
Study of body fat percentage
Nutritional assessment
Management of therapeutic diets and nutritional support
Coordination with medical staff on nutritional matters
Role of dietetics & nutrition
The department offers full dietary assessment and guidance on how best to meet the needs of individual patients. From providing nutritional supplementation to complete nutritional support to parenteral nutrition, the Dietetics & Nutrition Department provides the best support for patients suffering from conditions such as obesity, diabetes, heart disease, renal failure, liver disease, cancer, etc.
Our Process Sheet
We bring innovation to work when it comes to identifying and helping patients during their stay at the hospital. Some of the steps we take to care for patients vulnerable to undernourishment are:
Prescribing and providing nutritional supplements in tasty drinks.
Dietitians check patients during the time of serving or eating a meal to ask if any help is required and to assist in feeding, if necessary.
A personalised record chart is used to keep track of meals and supplements provided to the patient. The amount of meal taken is explicitly mentioned (all, half or nothing), and if it is lesser than directed by the dietician, then it is immediately brought to their notice.
We encourage cooks to visit the wards on a random basis, talking to the patients and understanding their needs better, and of course, serving better.
If the patient has not found anything to his liking in the current menu, he/she can opt for the lighter menu choices or request for food that they like, which has to be approved by the dietician.
Our Doctors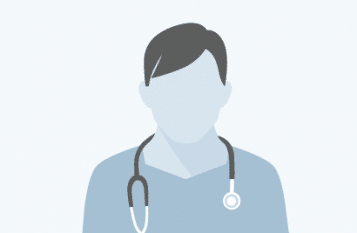 Ms. Bhavana.K
PT, FNR, CGTPM, MD Cupping
Asst. HOD, Dept of Physiotherapy
Secunderabad
View Profile
Book Appointment
Frequently Asked Questions
What is the difference between nutrition and dietetics?
Nutrition is the study of how food affects the body, while dietetics is the application of that knowledge in helping people achieve their health goals through personalized diet plans.
Why is diet and nutrition important?
Diet and nutrition are important for maintaining overall health, preventing chronic diseases, managing weight, and providing energy and nutrients for the body to function optimally.
What is Indian diet and nutrition?
Indian diet and nutrition refer to the traditional foods and dietary habits of people in India, which typically include a variety of vegetables, grains, legumes, dairy, and spices.
What are the 5 importance of nutrition?
The 5 importance of nutrition are:
1) maintaining overall health.
2) supporting growth and development.
3) preventing chronic diseases.
4) managing weight, and
5) providing energy for the body.
Which is the best dietetics and nutrition hospital?
KIMS-SUNSHINE Hospitals, Secunderabad is a top choice for dietetics and nutrition hospitals. They have a team of experienced dietitians and nutritionists who offer personalized dietary plans and nutrition education to help people achieve their health goals.
Can dietician help lose weight?
Yes, a dietician can help with weight loss by creating a personalized dietary plan based on individual needs, preferences, and lifestyle factors. They can also provide guidance on healthy eating habits and monitor progress.
When should I see a dietitian?
You should see a dietitian if you have specific health concerns or goals related to your diet and nutrition, such as managing a chronic condition, weight loss, or improving overall health.
How to reduce belly fat?
To reduce belly fat, you can follow a healthy diet that is rich in fruits, vegetables, whole grains, and lean protein, and low in processed and high-fat foods. You should also incorporate regular exercise, particularly aerobic and strength training exercises.
How do I choose a dietitian?
When choosing a dietitian, look for someone who is credentialed and licensed, has experience in your area of concern, and has good communication skills to help you feel comfortable and motivated in working towards your goals. KIMS-SUNSHINE Hospitals, Secunderabad has a team of experienced and licensed dietitians who can help you achieve your nutrition goals.
Health Blogs for Dietetics and Nutrition
National Nutrition Week 2019: 1st September - 7th September Every person needs Better Nutrition for better growth. Nutritional Deficiencies or Malnutrition is one of the serious

As adults, your nutrition lies in your hands, but in case of infants and new-born babies, their nutrition depends on their parents or caregivers. This National Nutrition Week, we, at Sunshine