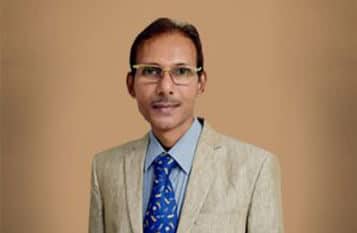 Dr. Y.V Rao
Dr. Y. V Rao
MBBS, MS (General Surgery), M Ch (Plastic & Cosmetic Surgery)
Chief Consultant Plastic & Cosmetic Surgeon
Dr. Y. V Rao is a Chief Consultant Plastic & Cosmetic Surgeon in the Department of Plastic, Cosmetic & Microvascular Surgery at Sunshine Hospitals, Gachibowli, Hyderabad. He is a certified and experienced plastic & cosmetic surgeon with extensive expertise in performing reconstructive, micro and cosmetic surgeries.
He holds a special interest in hair transplantation & cosmetic procedures and helps people restore their hair or grow their hair forever. He is one of the best plastic and cosmetic surgeons in Hyderabad for those who want to enhance and regain looks, self-confidence and self-esteem.
Dr. Rao also consultants at Dr. Y. V Rao's Clinics, Banjara Hills, Hyderabad. He worked as a Consultant Plastic & Cosmetic Surgeon at CARE Hospital, Hyderabad from 2002 to 2008 and as an Assistant Professor and I/C Head in the Department of Plastic Surgery at Nizam's Institute of Medical Sciences (NIMS), Hyderabad from 1992 to 1998.
Being an accredited and recognised reconstructive and plastic surgeon in Hyderabad, he provides a wide range of plastic and cosmetic services including fracture fixation for facial bones, craniofacial deformities corrections, hand surgeries, microsurgeries, facelifts, rhinoplasties, abdominoplasties, liposuctions, mammoplasties, dermabrasions, scar revisions and flaps for correcting defects across various body parts.
Expertise
Craniofacial Surgery
Hand Surgery
Microsurgery
General Plastic surgeries
Cosmetic & Plastic surgeries
Awards and achievements
Recipient of State Merit Scholarship, 1980
Recipient of National Medical Excellence Award, 1999
 Articles and Publications
A publication on Is Scraping of Granulating wound – A worthwhile procedure?
Thump by 2nd Toe Transfer at AP Chapter of Orthopaedicians – 1993