Everything You Need To Know About DEXA Scans.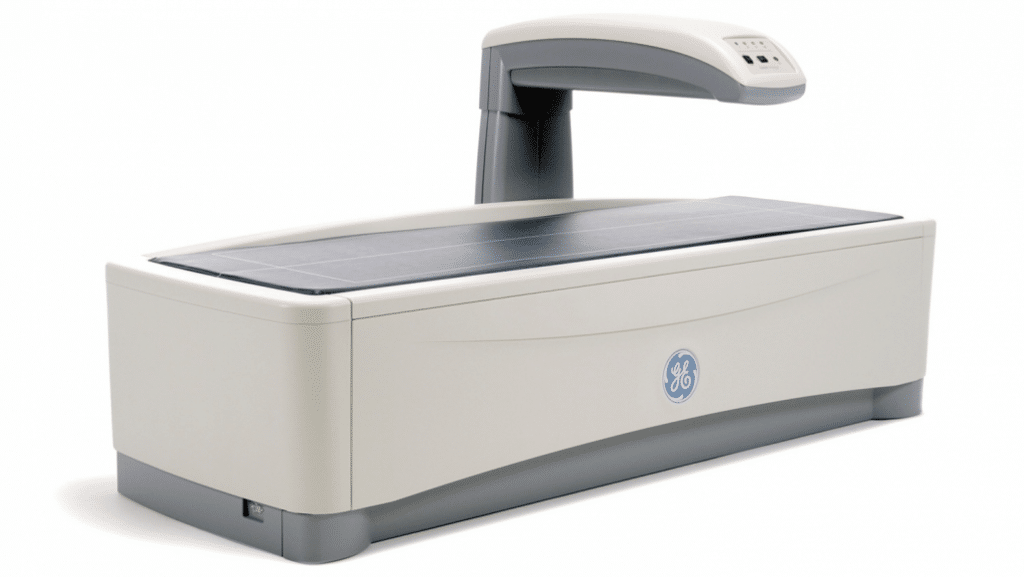 A DEXA scan is a non-invasive bone density test. It analyses bone mineral density and determines whether or not a patient is suffering from osteoporosis or fracturing. Dexa Scan primarily uses spectral imaging to produce precise results. DEXA refers to dual-energy x-ray absorptiometry, which really is a catchy acronym for a method that uses two X-ray beams being focused at the bones. Though a traditional X-ray can notice abnormalities in bone density (osteopenia) after roughly 40% bone loss, a DEXA scan can directly measure changes as tiny as 1%. This makes it a more powerful and reliable bone mineral density test. DEXA scans are also known as central DEXA scans, bone densitometry scans, or DXA scans.
Why Should You Get a DEXA Scan?
A DEXA scan finds weak or fragile bones to assist anticipate the probability of a future fracture. In some cases, a DEXA scan can also evaluate whether someone should take medicine to decrease bone loss (such as bisphosphonate). These scans can assess, diagnose & predict the patient's bone strength. Following an initial DEXA scan, follow-up scans can be performed to examine the trajectory of bone loss—in plain words, matching a basic scan to a follow-up scan is the most foolproof bone mineral density test. It helps you see if it is increasing, declining, or remaining the same.
A DEXA scan could be used to decide what the best way towards osteoporosis management really is. After a fracture, a DEXA scan can determine whether the break was caused by osteoporosis.
How Much Does a DEXA Scan or a Bone Density Test Cost in India?
Bone tissues are constantly absorbed and produced/replaced by our bodies. Due to osteoporosis, this replacement mechanism was unable to keep up. As a result, in the bone mineral density test, the values may decrease. As a result, a bone mineral density test is required to determine the risk of osteoporosis. A DEXA Scan is a special sort of X-ray that determines the density of your bones (BMD). The cost of a DEXA Scan varies between Rs 1500 and Rs 6000, relying on the facility, location, and body area.
At What Age Should a Woman Get a DEXA Scan?
Osteoporosis is a disease that thins your bones, causing them to become fragile and more prone to breaking. It is caused by a loss of bone mass, which is a natural part of aging. As osteoporosis is most widespread among postmenopausal women (men can also have it). At Sunshine Hospitals, we encourage you to have your first bone mineral density test, also known as a DEXA Scan, when you first enter menopause. That's when your bone density takes a nosedive quickly. It's also during this period that mammograms are becoming more popular. Get those studies completed to ensure that your whole health is taken care of.
So, if you're wondering "Where can I get a DEXA scan near me?", then Sunshine Hospitals is your best bet. We are among India's 40 licensed Dexa Scan labs spread across the country. Our excellent facilities and state-of-the-art technology emphasize precision & reliability. Our doctors are well-trained in conducting the DEXA Scan and can proficiently explain the results to you in layman terms to ensure you get clarity. Walk in for a smooth and affordable DEXA Scan at your convenience!