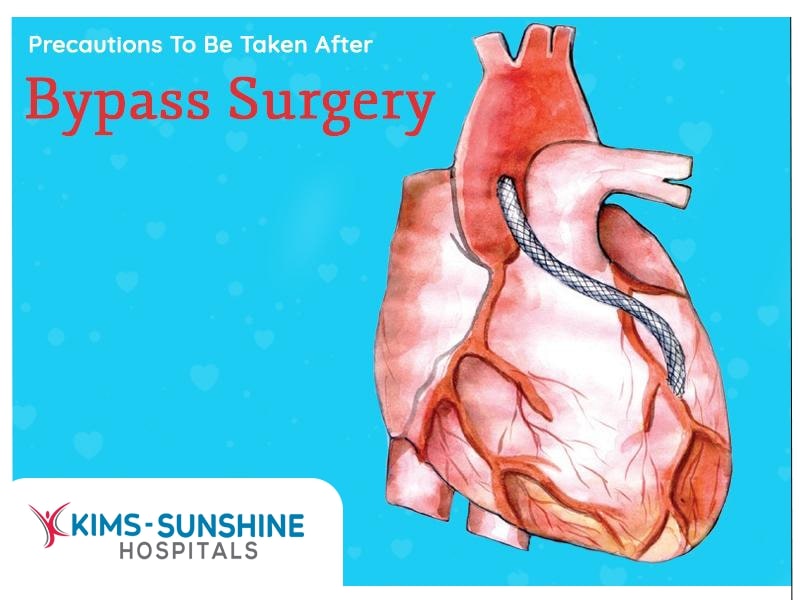 Precautions To Be Taken After Bypass Surgery
Bypass surgery or Coronary Artery Bypass (CAB) is the advanced procedure performed to manage severe cardiovascular diseases such as heart attacks, angina etc. Bypass operation is usually to bypass the blood supply to your heart muscle through the blockages.
During this procedure, your surgeon makes a large incision in the middle of the breastbone to reach your heart. In some instances, your surgeon can access your heart by making an incision beneath the left nipple. It involves connecting of grafts to the blocked arteries and the patient's own muscles from the chest wall or legs are used.
After collecting section of healthy blood vessels, your surgeon attaches the upper ends of the artery with the lower blocked artery which results in blood redirection around the narrowed part of the artery.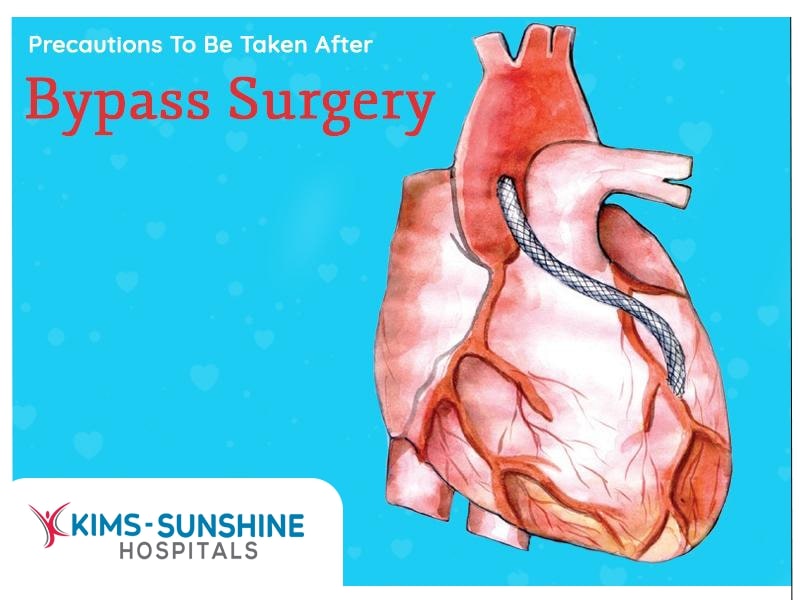 It requires general anaesthesia with a heart-lung machine connected to your body to keep the blood and oxygen supply and eliminate carbon dioxide from the blood.
Complications associated with Bypass Surgery
Coronary artery bypass surgery carries some minor to severe complications, which are rare. However, your healthcare provider will take necessary measures to treat these complications if they do develop. These complications may include the following:
Irregular heartbeat
Infection
Reduced kidney function
Brain-related problems
Heart attacks
Bleeding during or after the surgery
Blood clots
Infection at the incision site
Pneumonia
Breathing problems
Kidney failure
In order to prevent these complications, proper follow-up care is a must. Your cardiac surgeon will make all the required efforts to guard against your complications and provides you with the list of instructions, you need to consider following the Bypass Surgery.
Precautions To Be Followed After Heart Surgeries
Heart surgeries involve certain risks which can be managed by post-care precautions including physical activities and lifestyle changes. Taking on these precautions can help improve your heart health following the surgery. The bellow mentioned precautions can help you heal faster following heart surgery.
Physical Activity
Chest Physiotherapy
Regular Spirometry
Regular Walking
Supine lie down during sleep. Avoid lying down to the lateral side during sleep
Avoid taking bath until the stitches are removed
Restrict consumption of salt up to 3-5gms/day
Restrict consumption of water up to 15-20 litres/day
Avoid bending to the floor level
Avoid lifting anything heavy
Avoid riding bike/bicycle/scooter/car
Keep binding your chest belt compressed 24hrs. even during sleep
Avoid consuming fried and spicy food
Consume more of retinues food
Quit smoking and alcohol consumption
Don't operate heavy machinery for at last 8 to 10 weeks
Check your temperature every day to make sure you do not have any kind of fever
Don't let others pull your arms in any instance
Proper sleep is vital for fast and quick recovery
Have regular follow up visits to your doctor
Take all medicine on time as prescribed
Get back into your life slowly
The above-mentioned precautions are must to reduce the risk of infections. However, your surgeon will provide you with more specific instructions that can help you avoid problems and speeds your recovery as much as possible. Make sure to contact your doctors, if you are experiencing any above-mentioned symptoms.
About Sunshine Hospitals:
Sunshine Hospitals, Bhubaneswar is an ultramodern 125-bed, tertiary care hospital located in the heart of Bhubaneswar. Established in the year 2015 with a mission to provide quality healthcare services to the people of Odisha. Sunshine's patient-first approach steers it steadily in the direction of ensuring that state-of-the-art technology meets state-of-the –heart services to produce positive patient outcomes.