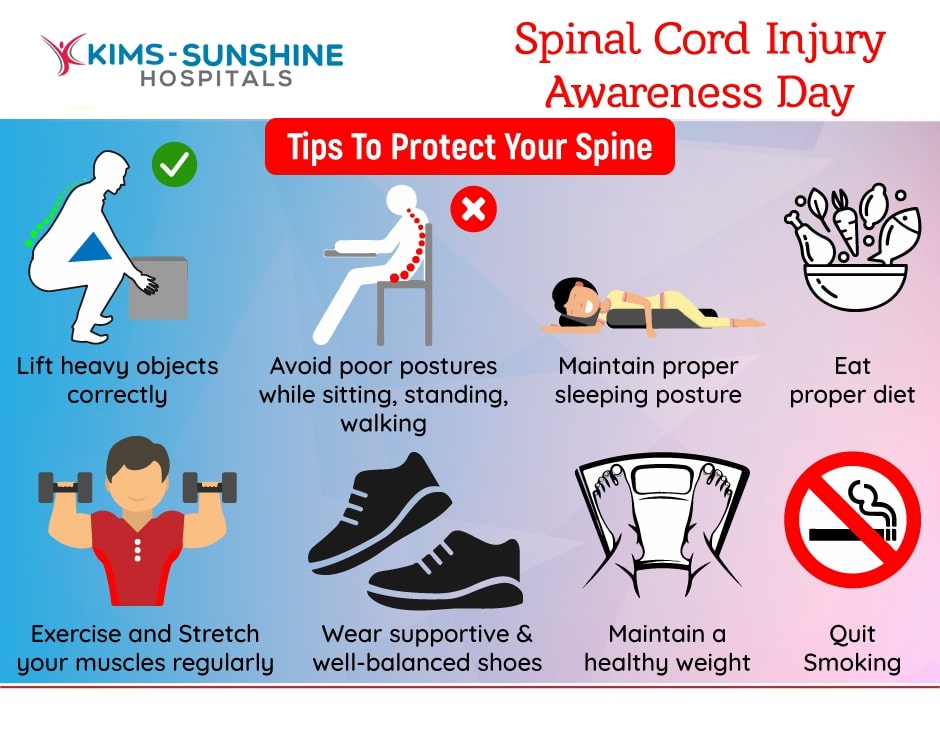 Tips To Protect Your Spine – Spinal Cord Injury Awareness Day
Spinal Cord is the most important part of our body and it acts as a bridge between the brain and the nerves in the body. It is a tube-like structure made up of nerve fibers that extend from the brain down to the pelvis.
It carries information from the brain to the other parts of the body and responsible for movement, breathing, blood pressure and controlling of bowel and bladder movements. Spinal Cord Injury (SCI) can affect these functions and might also result in paralysis, physical, mental, and sexual consequences.
So to create awareness among the general public over these serious consequences due to spinal injuries, International Spinal Cord Society (ISCoS) has decided to commemorate 'Spinal Cord Injury Day' every year on 5th September. Every year around 2,50,000 to 5,00,000 people are suffering from these spinal cord injury all over the world.
If your spine got injured in an accident or due to any other issue, the first and foremost thing you need do is to consult a doctor immediately. If you delay more, the condition goes worse and causes adverse effects. Let's join together to spread awareness for the prevention of Spinal Cord Injuries.