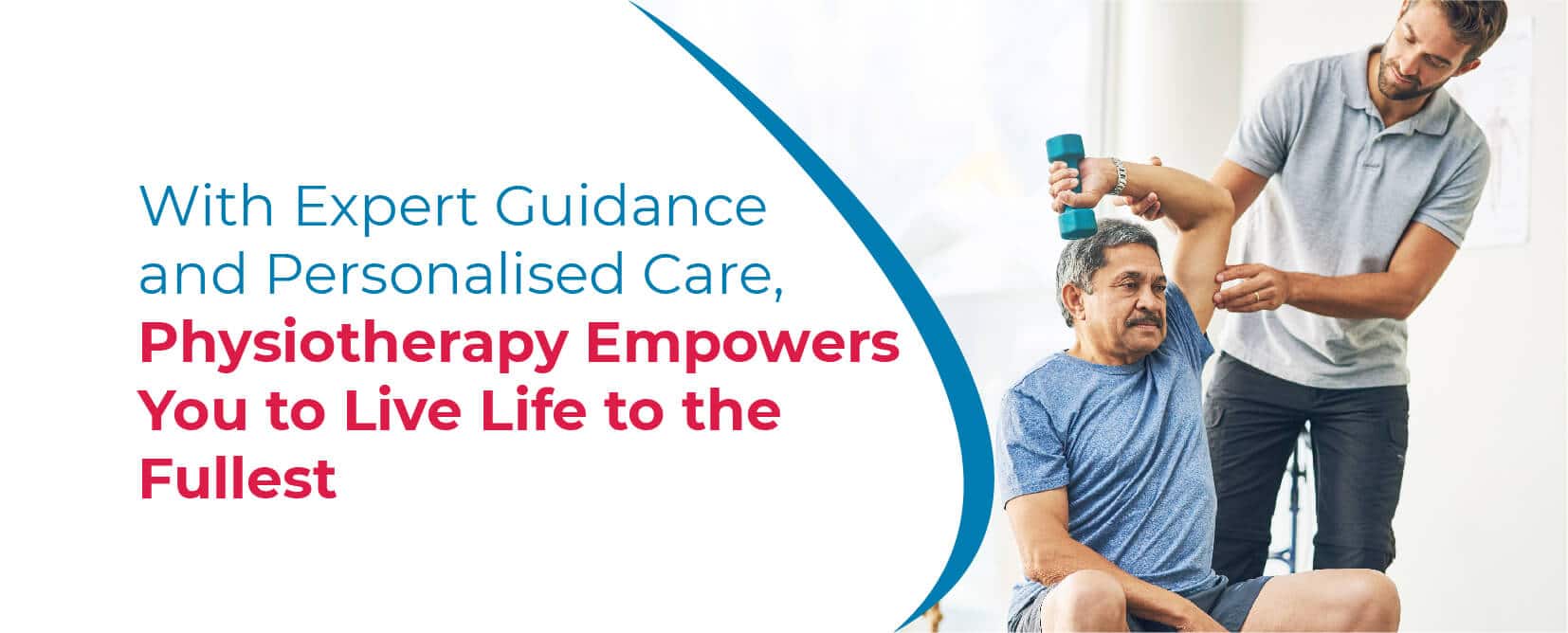 Best Experts in Physiotherapy & Wellness
In Secunderabad & Hyderabad
At KIMS-SUNSHINE Hospitals, the Department of Physiotherapy addresses all the health issues of our patients through well-defined fitness and wellness programmes that cater to complete and comprehensive patient care across almost all specialities. At our Physiotherapy Hospital in Hyderabad, all the programmes and modules of those physiotherapy programmes help our patients improve their health, well-being, and quality of life, which in turn reduces recurring medical expenses. We provide customised wellness modules and exercise regimens as per the individual requirements of the patient and also according to a set goal. All of our physiotherapy programs help patients in alleviating their pain and improve their mobility, flexibility and agility.
Physiotherapy is a vital discipline and a part of holistic treatment encompassing a collaborative and multidisciplinary approach. The KIMS SUNSHINE Department of Physiotherapy and Wellness provides exclusive rejuvenating, reshaping, and empowering programs, thus making it one of the best Physiotherapy Hospital in Hyderabad.
Who needs Physiotherapy?
Some health conditions can deteriorate the functionality and physical abilities of patients. They require timely intervention to avoid bad consequences owing to such an existing health condition. Physiotherapy plays a vital role in preventing complications. The purpose of a well-defined and structured physiotherapy and wellness programme is to help overcome the problems that make an individual's life physically and functionally debilitating. For instance, severe back pain, neck pain, leg pain, knee pain, pain due to injuries, reduced mobility, stiffness in the legs, and difficulty moving, walking, and bending can hamper an individual's activities and thus affect routine life. Furthermore, for patients who are recovering from some neurological, cardiovascular, orthopaedic, and rheumatic conditions, life becomes very challenging; structured physiotherapy and rehabilitation programmes help such individuals overcome such challenges. When it comes to injuries, pains falls, and other disabilities, physiotherapy comes to the rescue. An individual can achieve his or her fitness and wellness goals by acquiring and regaining strength, flexibility, and functional and physical activity with complete independence by employing customised programs at our Physiotherapy Hospital in Hyderabad.
Our experienced team of physiotherapists and rehabilitation specialists, at the Physiotherapy Hospital in Hyderabad, develop special modules of wellness and physiotherapy programmes according to the unique requirements of each individual based on the following criteria and parameters:
A comprehensive assessment processes
Interaction and discussion with the physician
Proper clinical evaluation
Customized physiotherapy modules
Reassessment and periodic follow-ups
Every patient has concerns pertaining to their injury and health condition, and therefore, they have lots of questions. Our physiotherapists understand the needs of patients, evaluate their health condition, and then come up with an exercise and wellness program.
Our physiotherapists provide care across the following specialities in all healthcare settings: neurology, neurosurgery, orthopaedics, sports medicine, internal medicine, nephrology, paediatrics, gynaecology, cardiology, critical care, psychiatry, and senior citizen's care.
Our Special Programs
Physical disabilities and neurological problems are often debilitating. Our strength and endurance building and cardiovascular training programmes are specially designed to address such issues.
We provide a broad spectrum of recovery and rehabilitation programs. These programmes help in rehabilitating individuals with muscular disorders, orthopaedic injuries, sports injuries, spinal cord injuries, post-surgical injuries, and post-brain injuries.
We provide comprehensive and holistic weight loss program for obese individuals. This program helps in toning their bodies, strengthening their muscles and reducing fat.
We also provide physiotherapy for cancer patients to improve their well-being and quality of life.
We provide posture or gait training for correcting the postures of those patients who tend to walk awkwardly or move with abnormal body gestures after surgery. This program is good for post-surgical cases.
Our Physiotherapy Department comprises a well-endowed team of more than 40 physiotherapists trained in various disciplines of orthopaedics like trauma, arthroplasty, upper limb, spine, and sports injuries. The team also includes experts in fields outside orthopaedics like sports medicine, critical care, pulmonology, cardiology, and neurology.
The rehabilitation team not only caters to our in-patients but also has an outpatient department to provide home therapy for patients who have been discharged.
Our Doctors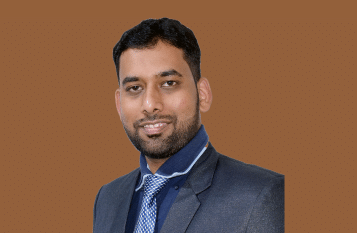 Dr. Mohammed Dilawar
PT, FNR, CGTPM, MD Cupping
Asst. HOD, Dept of Physiotherapy
Secunderabad
View Profile
Book Appointment
Frequently Asked Questions
What are the 3 types of physiotherapy?
There are various types of physiotherapy, but the three primary types are musculoskeletal, neurological, and cardiorespiratory physiotherapy. Musculoskeletal physiotherapy is focused on treating conditions related to muscles, bones, and joints. Neurological physiotherapy deals with conditions related to the brain and the nervous system. Cardiorespiratory physiotherapy is concerned with treating issues related to the heart and lungs.
What is the difference between physiotherapy and physical therapy?
There is no difference between physiotherapy and physical therapy. The two terms are used interchangeably, and both refer to the same healthcare profession that uses physical techniques to promote, maintain, and restore physical function.
Is physiotherapy good for knee pain?
Yes, physiotherapy is a highly effective treatment for knee pain caused by various conditions, including arthritis, ligament injuries, and tendonitis. A physiotherapist can design a customized exercise program that can help reduce pain, improve strength, flexibility, and joint mobility, and prevent further damage to the knee.
What is the role of a physiotherapist in a hospital?
The role of a physiotherapist in a hospital is to help patients regain physical function after an illness, injury, or surgery. They assess patients' physical abilities, design and implement customized treatment plans, provide therapeutic exercises, manual therapy, and other interventions to promote healing, and monitor patients' progress.
What are the 7 roles of a physiotherapist?
The seven roles of a physiotherapist are:
Assessing and diagnosing patients' physical conditions

Designing and implementing customized treatment plans

Providing therapeutic exercises and manual therapy

Educating patients on injury prevention and rehabilitation techniques

Collaborating with other healthcare professionals to provide comprehensive care

Conducting research to advance the field of physiotherapy

Advocating for the importance of physical activity and rehabilitation in overall health.
Who needs a physiotherapist?
Anyone who has a physical injury, illness, or disability that affects their ability to move, function, or participate in daily activities may benefit from physiotherapy. This includes individuals with musculoskeletal injuries, neurological conditions, cardiopulmonary diseases, and chronic pain.
Is physiotherapy good for everyone?
Physiotherapy can benefit people of all ages and physical abilities, but not all conditions may require physiotherapy. The effectiveness of physiotherapy depends on the nature and severity of the condition, the individual's overall health, and their commitment to the treatment plan.
Which is the best hospital for physiotherapy?
KIMS-SUNSHINE Hospitals, Secunderabad is considered one of the best hospitals for physiotherapy in Hyderabad. It has a highly skilled team of physiotherapists who use the latest techniques and technologies to provide patients with personalized care and effective treatment. The hospital is also equipped with state-of-the-art facilities and infrastructure to support a wide range of physiotherapy interventions.
Health Blogs for Physiotherapy
Total Knee Replacement is dubbed as one the most successful surgeries of the century, it's done to treat arthritis of the knee. In theory it's simple - take out the